C  O  S  T  A    R  I  C  A
Tours   designed   by   Birders  for Birders
Real Local Knowledge
We are a true Costa Rican owned and operated company. This means we have the local fine grained knowledge and experience that is essential to providing a memorable birding experience. We believe that this kind of experience can only be gained by being based in country. Our office is here and all of our staff live here which means we're able to bring personalized local attention to every single detail of your tour. Allowing us to ensure that you get the best birding experience possible during your stay in Costa Rica.
Welcome
To Costa Rica where your birding adventure begins. Whether you are a serious world lister or a beginning birder who'd like to see a bit of everything, we can design a tour for you.
A Birding Interlude
Grab a coffee, settle in and savor this little video of just a few of the many birds we have met on our tours.
Our Guides
are avid birders which means guiding is not just a job, it is a passion. We are often  found birding all over the country during our personal time.
Being an experienced and knowledgable birder is not enough to be a certified guide with Tropical Feathers. Being sensitive to your needs and pace, as our guests as well as our wish to share this wonderful country's natural life are integral.
The Photos
Except where indicated, all the photos and videos on this website were shot by Noel Ureña. He is often seen with his trusty camera while on tour and out in the field on his own time.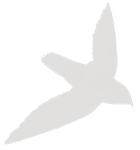 Eco Conservation
Our interest and involvement in conservation efforts are important components of our company's ethos.
Tropical Feathers has sponsored the Fila Costera Bird Count in the southern Pacific part of the country. This count seeks to provide a better understanding of the bird species and populations in the area, while at the same time encouraging conservation efforts.
We feel this attracts a more environmentally concerned type of tourism.

Tropical Feathers Office
+506-2771-9686
Tropical Feathers,
Pérez Zeledón, Costa Rica
© Tropical Feathers 2023